At East Gwillimbury Physiotherapy, Newmarket and East Gwillimbury location
Dizziness, vertigo and balance symptoms affect 50% of adults at some time in their lives. 5 – 10% of all patients visiting their general Physician are complaining of symptoms relating to dizziness, vertigo and balance
(Yardley L.et.al. Effectiveness of Primary Care – Based Vestibular Rehabilitation for Chronic Dizziness. Ann Int Med, 2004, Oct. 141(6): 598-605)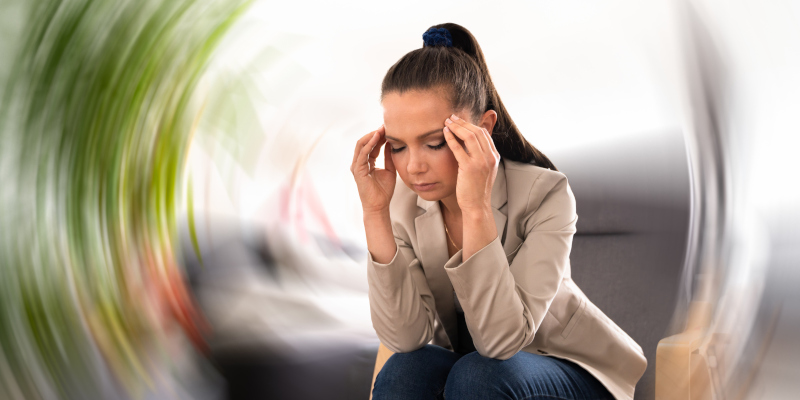 The causes of dizziness, vertigo and balance can be from a number of areas in your body and often require the assessment of a general Physician to make the appropriate referrals to medical professionals. You can come directly to a Physiotherapist trained in Vestibular Rehabilitation because we will certainly point you back to the Physician if this is required and/or work together with the Physician involved.
At East Gwillimbury Physiotherapy our Physiotherapists are trained to detect any orthopaedic issues causing dizziness and balance issues.
Can you benefit from Vestibular Rehabilitation?
The following conditions can benefit from Vestibular Rehabilitation regardless of how long you have had the condition:
Positional vertigo BPPV
Dizziness
History of falls
Poor balance
Nausea related to movement
Post concussion
Post operative Meniere's Disease
Port operative acoustic neuroma
How long till I feel better?
After a vestibular assessment we will better determine the timeline for which your rehabilitative process will take. However, in general individuals correctly diagnosed with BPPV will see a reduction in their dizziness after 1-2 treatments. Other conditions can take upwards of 3 months. Again this is a case by case variance, please discuss with your Vestibular Physiotherapist.
Is this treatment covered under my private insurance plan?
Vestibular rehabilitation by a registered Physiotherapist is within our scope of practice. Therefore if you private insurance plan covers Physiotherapy then your rehabilitation sessions will be covered.