East Gwillimbury Physiotherapy provides Physiotherapy treatment for Newmarket, East Gwillimbury, Bradford, Aurora and York/Simcoe region. We have locations for treatment in Newmarket and Holland Landing.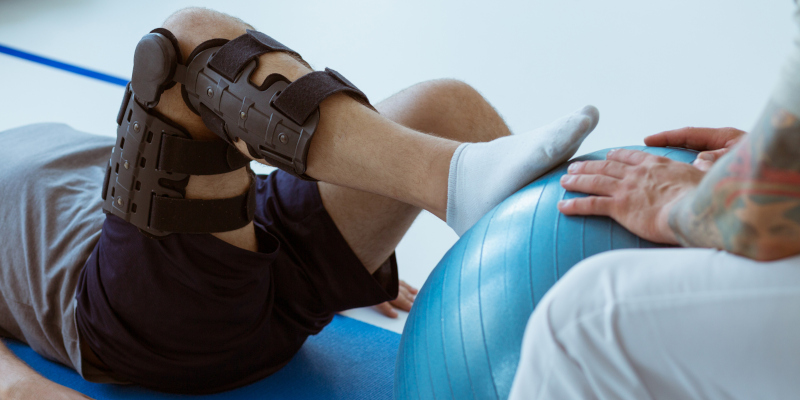 Initial Assessment
The initial assessment is typically one hour in length and often includes an assessment, treatment and home exercise program prescription. In this hour there is a question and answer session for you to express your ailment, your pain, your goals for yourself and other relevant information. The Physiotherapist will likely prompt you with some further questions. This is followed by an objective examination in which the Physiotherapist uses standard tests to make a diagnosis and prescribe an appropriate treatment plan to resolve your injury and prevent reoccurrence. We reserve time in this portion to include a form of treatment as well. The Physiotherapist has a clear discussion with you regarding their findings and their recommendations for your treatment before proceeding.
Following your assessment you may experience some mild soreness, this is normal, and you are encouraged to discuss this with your Physiotherapist at your next appointment.
Follow up treatments:
Before proceeding with the treatment the Physiotherapist will have a very clear discussion with you regarding why a certain technique is recommended to ensure your comfort with the plan and to attain your consent. There will likely be both a passive and active component to treatment as well as education. The passive component focuses on specific hands on skills performed by the Physio. And the active component which will involve an active exercise program of stretching, strengthening and/or repetitive movements. For rehabilitation, often times you do not require large equipment and can easily heal your ailment under the guidance of a Physiotherapy program in the clinic and in your own home.
Some techniques we use are:
Manual therapy (mobilization or manipulation) – manual mobilization and manipulation is a hands-on technique to help restore movement by releasing tissue of some kind or to stretch a physiological component restricting a joint's movement, restoring nerve mobility surrounding a muscle and/or joint, and to directly reduce pain and restore the proper biomechanics.
Massage therapy – techniques to improve blood flow, speed healing, increase flexibility, facilitate strengthening by facilitating the appropriate length tension fo a muscle, release scar, relieve pain and increase relaxation.
Lymphatic drainage – helps to unload the venous system, promoting increased blood flow to an area by removing excess lymph fluid around an injury or chronic infection or wound. This promotes a faster healing time, decreases infection rates and can increase range of motion. The technique also facilitates relaxation and increases immune function.
Strengthening and Stretching – the active exercise component is important in healing an injury as well as preventing an injury.
Biomechanical and alignment correction – this is another component that is imperative to address and correct the cause and prevent recurrence of your pain or injury. This involves the above mentioned therapies plus an in depth discussion about your activities of daily living, hobbies, goals and uses digital images to analyse your ergonomics at work and/or at home.
Modalities – Ultrasound, NMES, TENS, heat, ice, acupuncture
Note – This is not an exhaustive list. Other specialised programs will have different treatment techniques which will be discussed and reviewed for each individual case