East Gwillimbury Physiotherapy's treatment team is here to serve East Gwillimbury, Newmarket, Bradford, Aurora and our surrounding York/Simcoe region.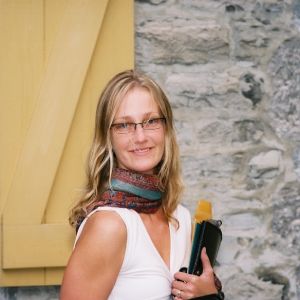 MELANIE KONJE BSCPT, FCAMT, CDT, MCPA
Registered Physiotherapist/Clinic Owner
EDUCATION
Melanie is a graduate from Queen's University's Faculty of Medicine's School of Rehabilitation. She attended University on scholarship and was on the Dean's honor list throughout all of her years of study. Since graduating in 2002 as a Physiotherapist, Melanie has continued her studies to become an Orthopaedic and Manipulative Physiotherapist. She attained her residency with the Canadian Academy of Manual and Manipulative Therapists in 2006, and her fellowship in 2012. She has also completed her education and is certified as a Combined Decompressive Therapist registered with the Government of Ontario's ADP funding program for Compressive Devices.
SPECIALIZED PHYSIOTHERAPY TRAINING
Her interest in education of high level manual therapy techniques and sports and injury rehabilitation expanded to also include vestibular rehab training and integrated lymphatic massage training to treat individuals with primary and secondary lymphedema. Melanie also runs bone health and fall prevention programs out of East Gwillimbury Physiotherapy for the benefit of those in the Newmarket, East Gwillimbury and surrounding areas. With over a decade of clinical experience in community-based, complex case and sports-based Physiotherapy practice in which she has worked with all ages and abilities (ie. Pro athletes, professional dance schools, etc), Melanie is well suited for the wide variety of client needs in the Newmarket and surrounding area.
PHYSIOTHERAPY ASSOCIATIONS AND CONTINUING EDUCATION
Melanie is a member of the Canadian Physiotherapy Association and Ontario Physiotherapy Association, Orthopaedic division, as well as the Cancer Rehabilitation division. Melanie continues to attain ongoing postgraduate education to ensure quality of care based on up to date research and clinical practice guidelines for her patients.

AURELIE HARTAWIDJOJO, BSC, BSCPT
Registered Physiotherapist
EDUCATION
Aurelie is a twice graduate of the University of Toronto. She attended university on scholarship and graduated with a Bachelor of Science in Neuroscience in 1992 and returned to U of T to complete a Bachelor of Science in Physical Therapy in 1997. Aurelie is trained in anatomical acupuncture and has completed numerous postgraduate courses including Mckenzie Part A, B and C, the Tempomandibular joint, Patellofemoral Syndrome, Scapulohumeral Dysfunction, the Sacroiliac Joint and Therapeutic Taping for Peripheral and Spinal Syndromes. She is also actively pursuing her manual therapy levels in order to become an Orthopaedic and Manipulative Physiotherapist.
SPECIALIZED PHYSIOTHERAPY TRAINING
With over 15 year's experience, she has worked in both the private sector and the community treating all ages from paediatrics to geriatrics with diverse multicultural backgrounds. Her clinical experience includes orthopaedics conditions, a variety of neurological conditions including stroke, Parkinson's disease, brain tumours and post polio syndrome as well as musician related injuries. She often incorporates Alexander Technique principles in her physiotherapy treatment of musicians. In addition to working at East Gwillimbury Physiotherapy, she is also a consultant on the Home Care Visit Team for a private physiotherapy clinic in the Greater Toronto Area.
PHYSIOTHERAPY ASSOCIATIONS AND CONTINUING EDUCATION
Aurelie is a member of the Canadian Physiotherapy Association and the Ontario Physiotherapy Association. She believes in continuing postgraduate education as well as keeping informed on current physiotherapy research and medical news. She is a contributing medical writer for a medical news website where she writes reader friendly articles from primary research material. She also reviews current physiotherapy journal articles that are found on egphysiotherapy.com. With her holistic approach, she ensures quality of care and evidence based practice.